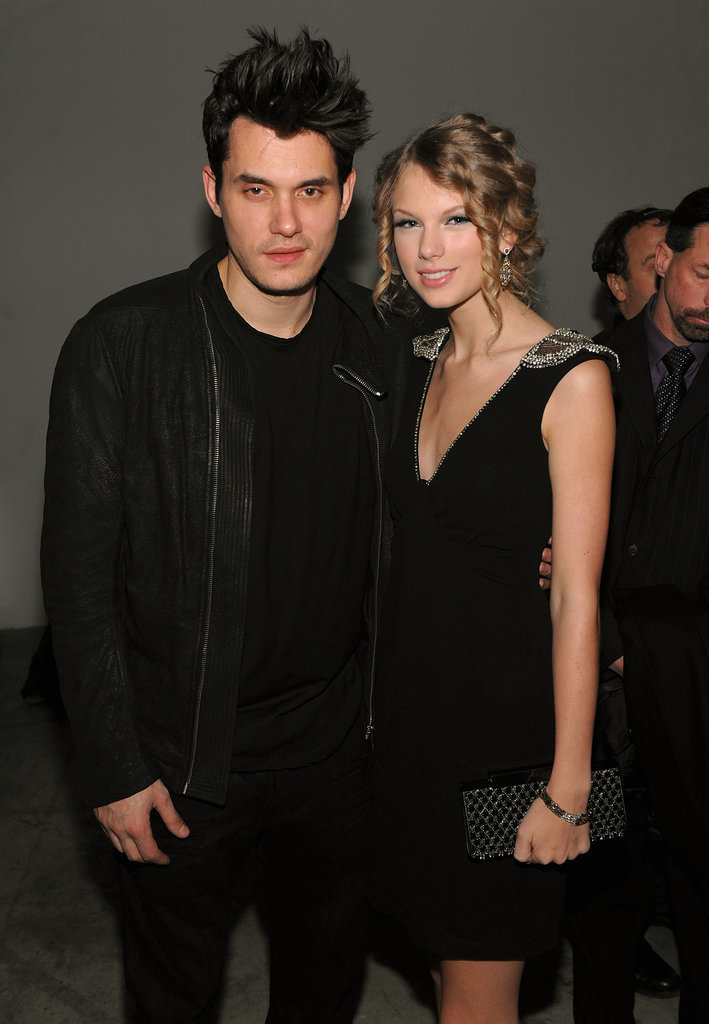 We imagine that one of the benefits of being a massively successful pop star is that instead of having to agree to go on an awkward date with Ted from Accounting, you have a whole buffet of Hollywood's hottest bachelors at your disposal. If anyone is a good example of this, it's
Taylor Swift
. The "New Romantics" singer has been linked to musicians and movie stars alike and has a penchant for memorializing her fallen relationships in song. From Jake Gyllenhaal to John Mayer, see every heartthrob who has been lucky enough to romance Taylor!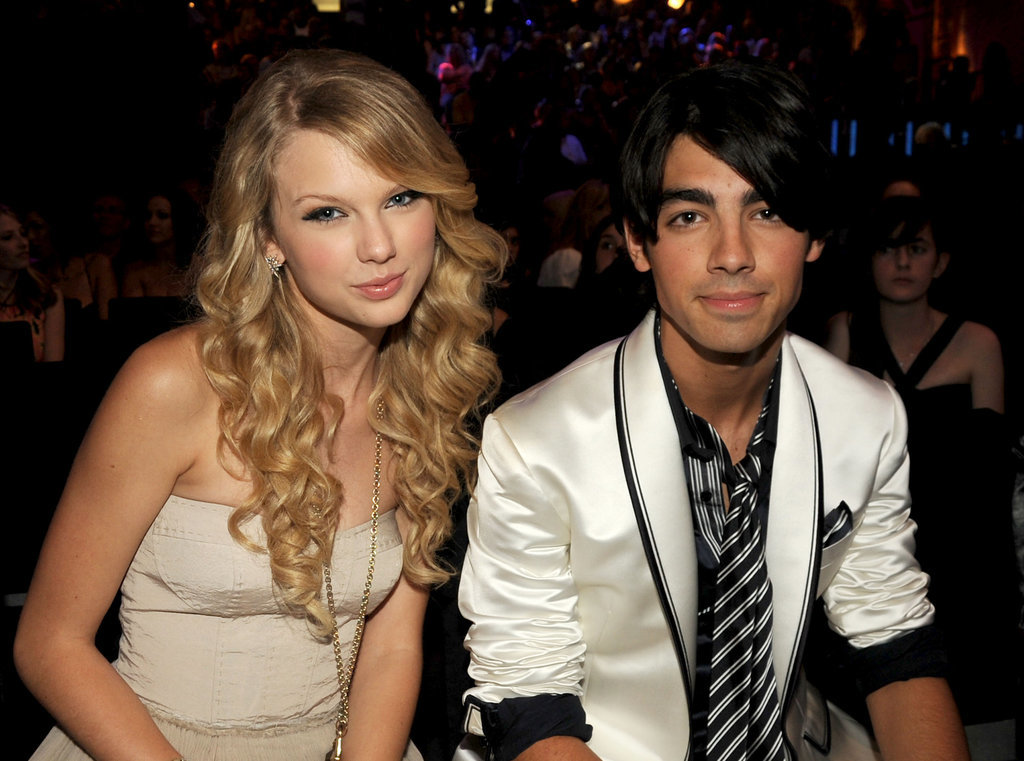 Joe Jonas
When: July 2008-October 2008
Taylor's first highly publicized relationship was with Jonas Brothers singer Joe Jonas. The pair dated for a few months before Taylor famously told Ellen DeGeneres that he broke up with her over a 27-second phone call. Taylor responded by writing the breakup songs "Last Kiss" and "Forever and Always" about him, but things got even more strained between them when Joe went on to date actress Camilla Belle. Taylor penned a fiery tune called "Better Than Revenge," which includes lyrics aimed at Camilla like, "She's an actress/But she's better known/For the things that she does on the mattress."
Joe later spoke out about the breakup in a MySpace post that read:
"Several things I will state with all my heart. I never cheated on a girlfriend. It might make someone feel better to assume or imply I have been unfaithful but it is simply not true. Maybe there were reasons for a breakup. Maybe the heart moved on. Perhaps feelings changed. I am truly saddened that anything would potentially cause you to think less of me."
It looks like the phrase "time heals all wounds" is true, though, because the exes were able to bury the hatchet when Joe began dating one of Taylor's gal pals, Gigi Hadid, in June 2015.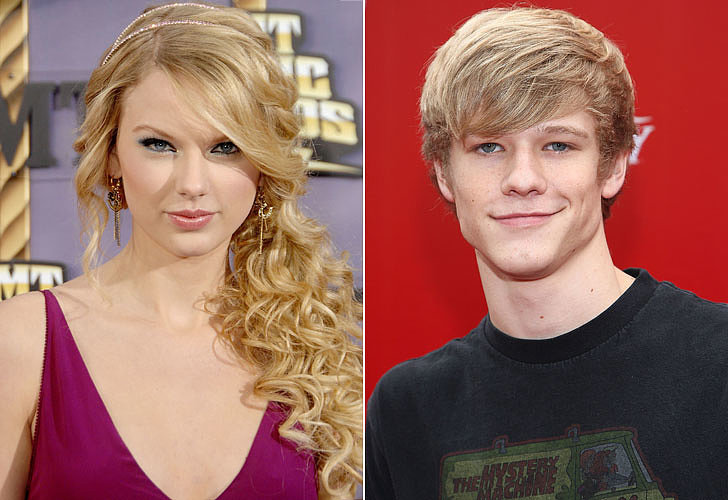 Lucas Till
When: March 2009-April 2009
Sparks apparently flew between Lucas and Taylor when he costarred in her "You Belong With Me" music video, but their romance was short-lived. In an interview with MTV, Lucas revealed the reason behind why they couldn't make things work. "We dated for a little bit, but there was no friction because we were too nice," he explained. "We just really both liked each other . . . [but] most relationships work out cause you get along and then you don't, and then you make up and it's passionate, and with us I really just liked her as a friend."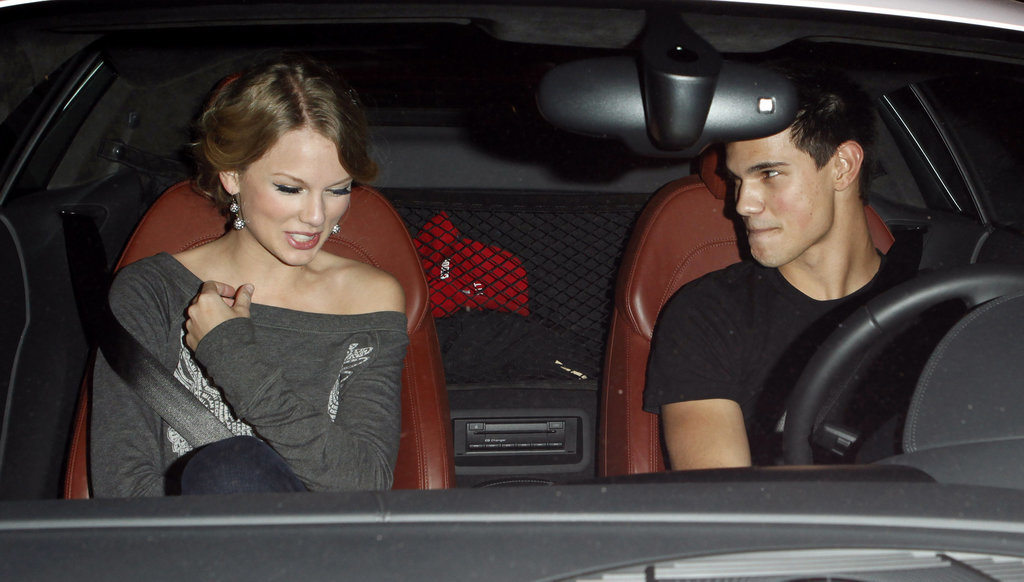 Taylor Lautner
When: August 2009-December 2009
After playing boyfriend and girlfriend in the 2010 rom-com Valentine's Day, these two Taylors started dating for real. Although their relationship earned one of Hollywood's cutest nicknames, "Taylor Squared," a source close to the then-country singer told People, "They went out on a few dates and realized this was just not going anywhere." The sad song "Back to December" off of Taylor's Speak Now album is reportedly about the Twilight star, which expresses regret for how she ended things with him and has lyrics referencing his "tan skin" and "sweet smile."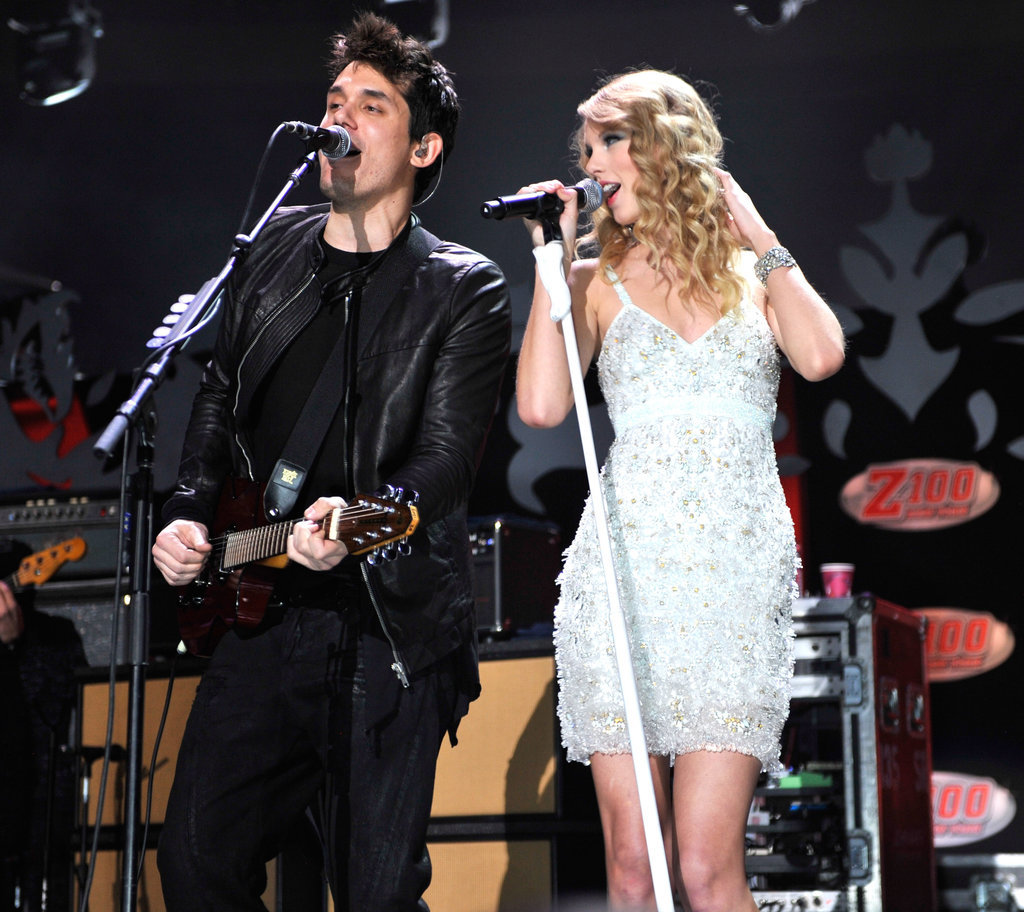 John Mayer
When: December 2009-February 2010
Taylor was romantically linked to John Mayer when they collaborated on his song "Half of My Heart," but things between the couple quickly soured. Taylor entitled the breakup song "Dear John" about him, which clearly didn't hide who it was about. "There are things that were little nuances of the relationship, little hints," she happily revealed. "Everyone will know, so I don't really have to send out emails on this one." With lyrics like "Dear John, I see it all, now it was wrong / Don't you think 19 is too young to be played by your dark twisted games, when I loved you so?" the "Daughters" singer was none too pleased.
"It made me feel terrible, because I didn't deserve it," he told Rolling Stone in a 2012 interview. "I'm pretty good at taking accountability now, and I never did anything to deserve that. It was a really lousy thing for her to do."
Jake Gyllenhaal
When: October 2010-January 2011
Jake and Taylor began quietly dating and sharing maple lattes together in the Fall of 2010, and it was rumored Jake was so enchanted by her that he dropped $160,000 just so he could fly her in on a private jet for a date. Talk about getting bit by the love bug, huh?
By New Year's Eve, however, Jake and Taylor had gone their separate ways. Tay got all of her emotions about their relationship out in "All Too Well," with lyrics like, "Oh, your sweet disposition and my wide-eyed gaze / We're singing in the car, getting lost upstate / The Autumn leaves falling down like pieces into place, and I can picture it after all these days." Seeing as how their famous stroll in NYC happened in the Fall, it's safe to say that song is probably about him.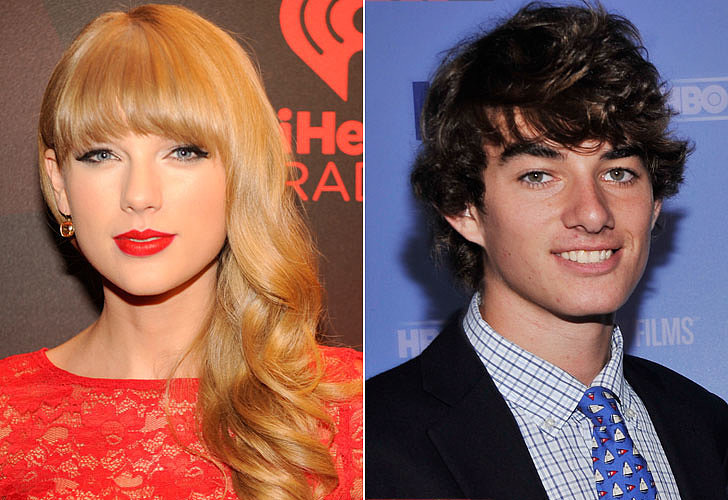 Conor Kennedy
When: July 2012-October 2012
Conor Kennedy struck up an intense Summer romance with Taylor in 2012, which started that July when they were first spotted together sharing lunch at a pizza place in Mount Kisco, NY. The rest of that Summer was filled with plenty more supercute, supercouple-y activities between the two, like making out at his family's estate in Hyannis Port, MA, and splashing around in the ocean. It started to look like things between Taylor and Conor weren't going so well when his family accused Taylor of crashing the wedding of Conor's cousin Kyle in August. Her reps denied it, but it appeared the damage had been done. As the warmer months cooled off, so did Taylor and Conor's relationship. They split by October.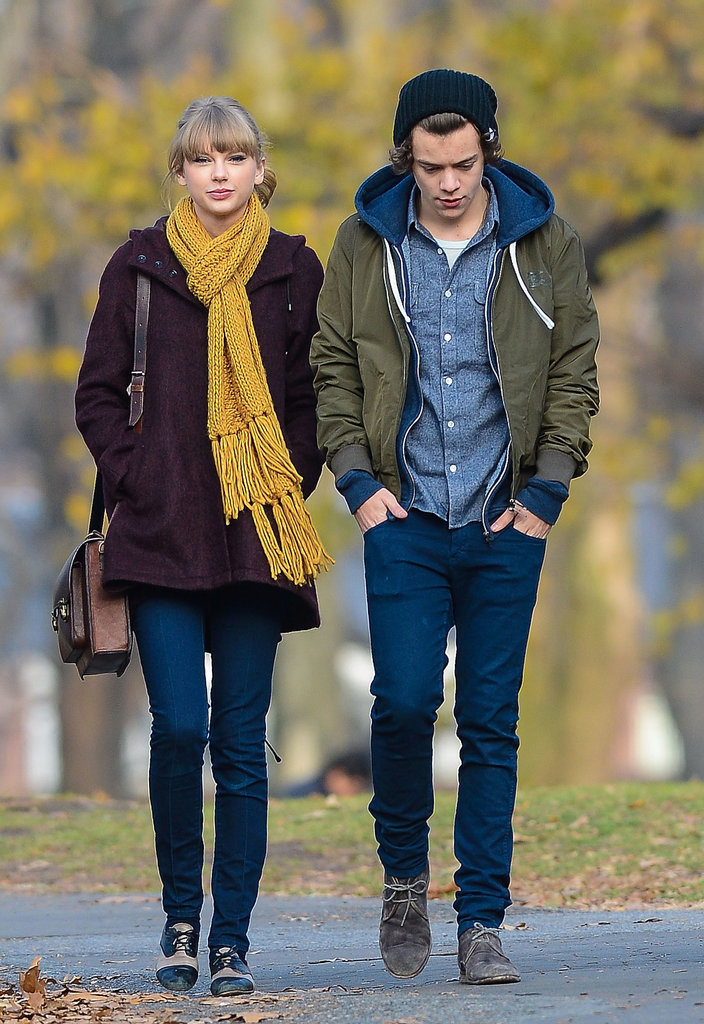 Harry Styles
When: December 2012-January 2013
Taylor's roller coaster relationship with One Direction's Harry Styles might have only lasted a month, but it had to have been passionate. How else did she get an entire album out of it?! Harry and Taylor were seen strolling through NYC in December 2012 and even ushered in the new year with a kiss at midnight. Before January was over, they'd called it quits, and one of Taylor's biggest singles off of Red, "I Knew You Were Trouble," started a long list of songs inspired by him.
Calvin Harris
When: March 2015-June 2016
Taylor first met Scottish DJ Calvin Harris when mutual friend Ellie Goulding introduced them at the Elle Style Awards in February 2015. By March, they were inseparable. With their romance clocking in at just over a year, the two went on a number of cute dinner dates and packed in plenty of award show PDA. Although Calvin and Taylor had heaps of nice things to say about each other, they broke up not long after celebrating their one-year anniversary and just shortly after Calvin got into a car crash.
Their split seemed to be amicable at first, but when Taylor was seen kissing Tom Hiddleston two weeks after breaking things off with Calvin, the DJ was left "hurt" and "blindsided," according to sources. Both of them have since deleted all photos of each other from their social media accounts, and Calvin has reportedly unfollowed Taylor and her brother, Austin Swift. He also took down the tweet he posted that asserted their breakup was full of "respect" and "love."
Tom Hiddleston
When: June 2016
At the 2016 Met Gala, Taylor was seen tearing up the dance floor with actor Tom Hiddleston. Still, the photos of her and Tom cuddling and smooching on a beach in Rhode Island that hit the internet two weeks after her breakup with Calvin Harris came as a surprise. So far, neither of them have confirmed the relationship, but sources tell E! News, "Taylor is hanging out with Tom. Nothing serious is going on but she is talking to him. They have been out a few times she really enjoys his company. She is not looking to jump into anything this fast, but will take things as it goes nice and slowly."